A take away cup and a cloud




A take away cup and a cloud is an essay written alongside the dance performance Seems to be by Denise Lim and Stina Ehn. It plays with a variety of containers–the list form being one. By mixing a personal with a historical gaze it traces the trajectory of mundane commodities and the replacement of material with imaterial objects brought about to the everyday by technical progress.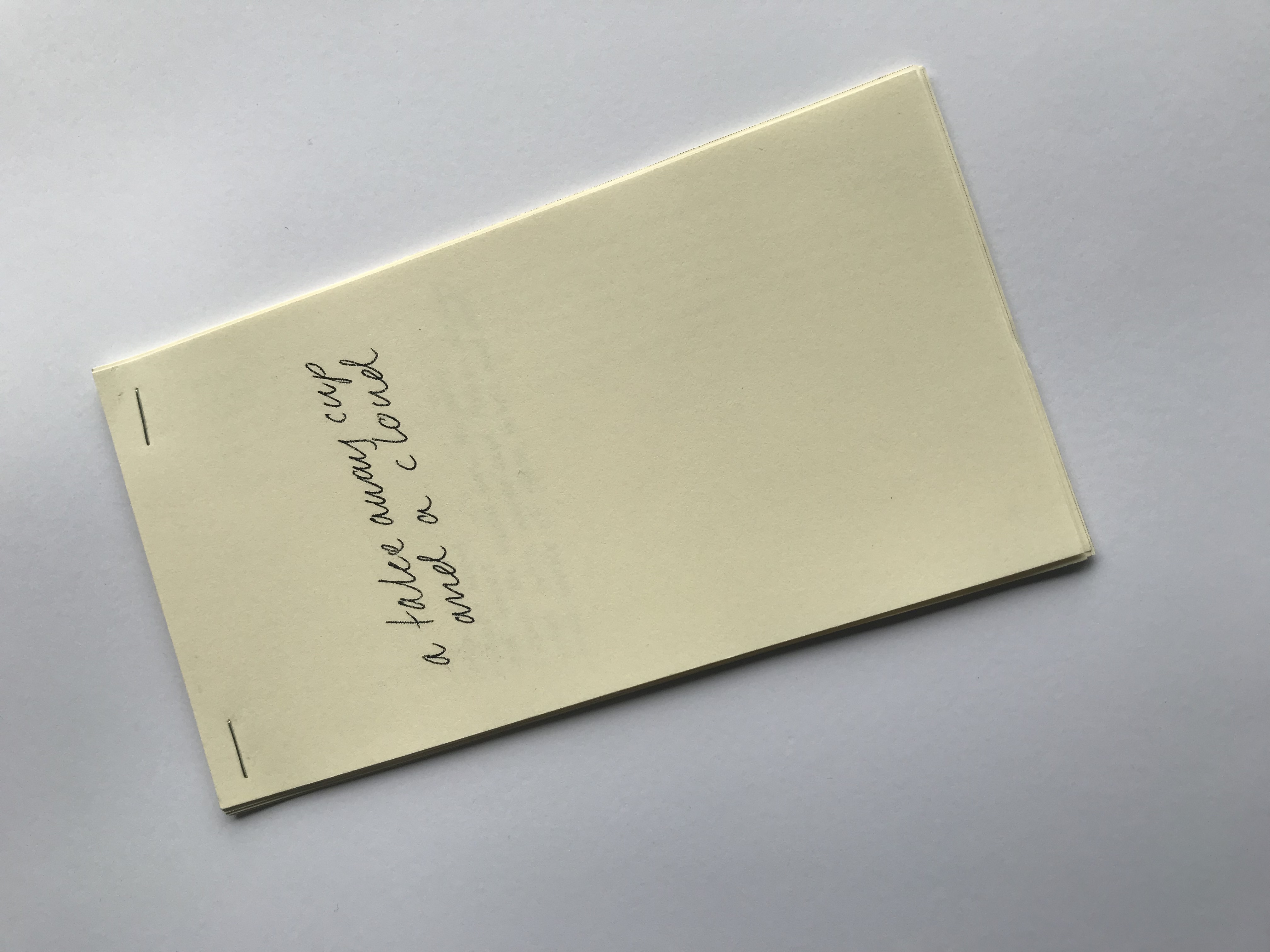 Text: Oda Brekke
Design: Edith Ekström
Printed at höjden studios Stockholm 2023
Produced within the project Seems to be by Stina Ehn and Denise Lim.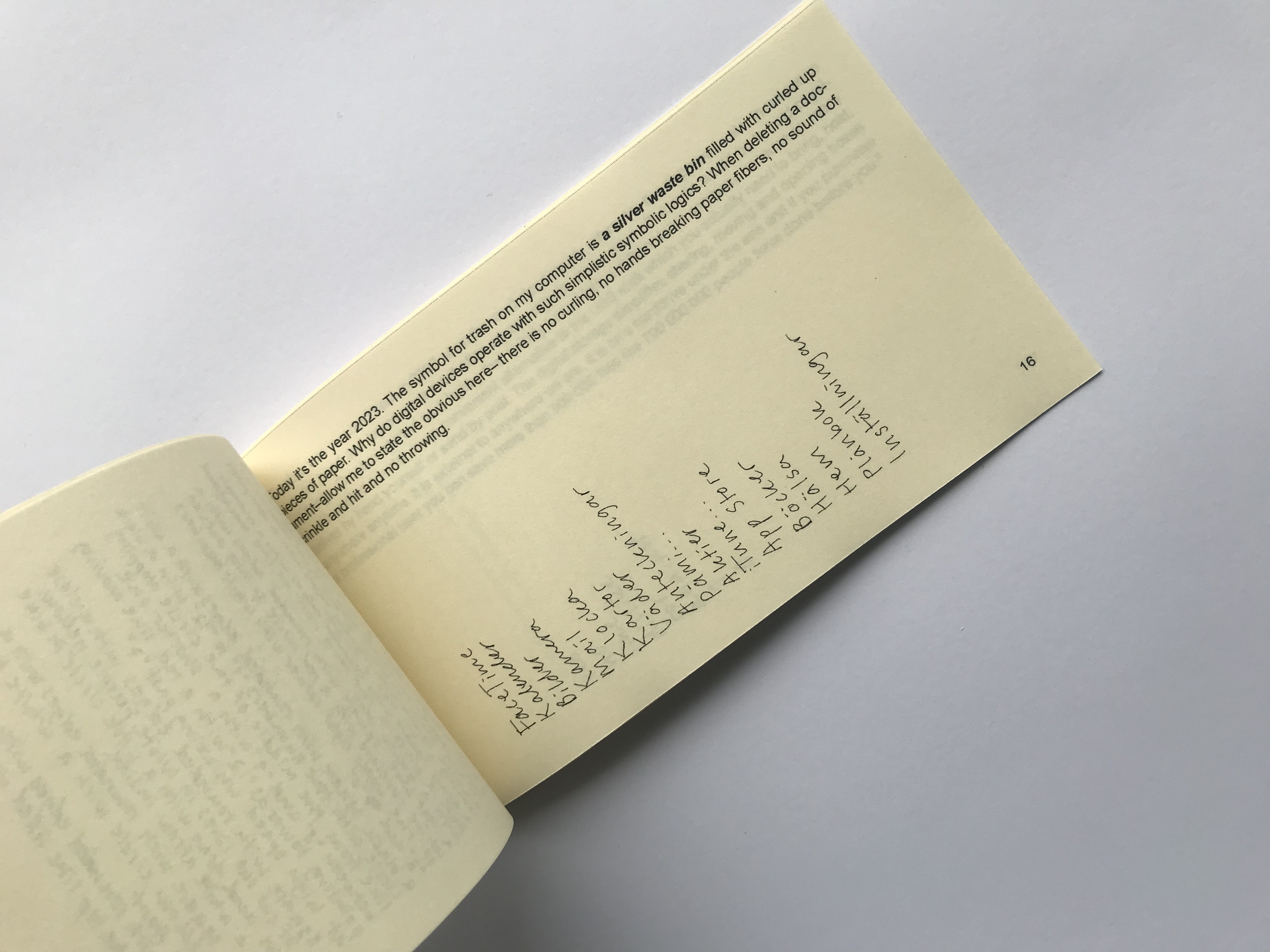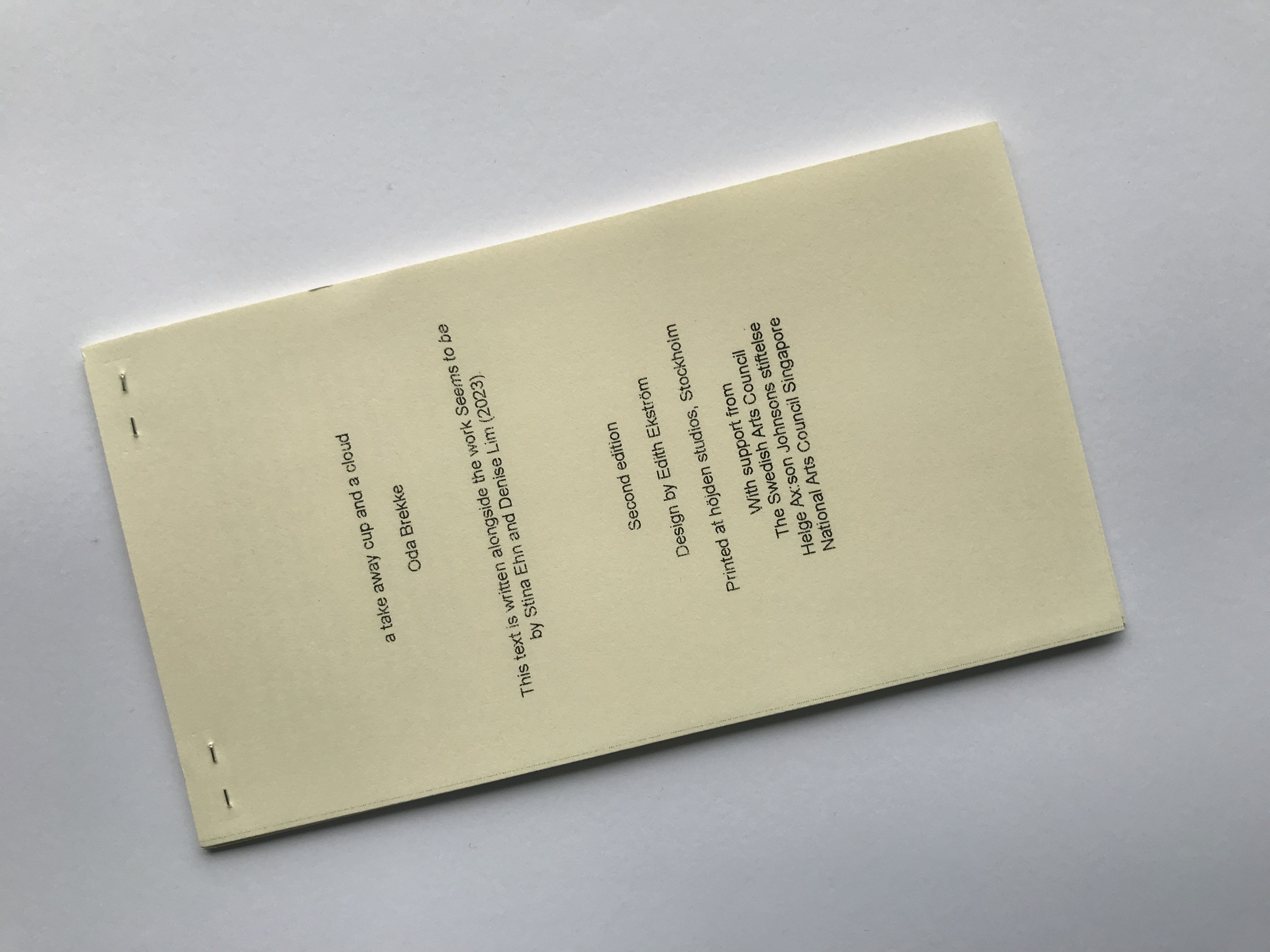 Download PDF or get in touch for a paper copy.

CARGO COLLECTIVE, INC. LOS ANGELES, CALIF. 90039—3414